In this page we will describe in an orderly fashion the steps that we recommend you to take in order to know Truedat's main features. For more details refer to the User and Administration guides.
Once you have deployed your first version of Truedat you will get some testing data. You can use that data to explore the different features of the application. Once you are ready to try Truedat with your own data, follow this quick guide through your first steps.
Once you are in the application we recommend you to change your password to some password that you can remember in an easy way.

We have included a basic template for your concepts.
Templates
will provide the form that you want to complete when creating a new concept and you can customize all the fields in a concept to your needs. For now, let's just stay with the default template in order to get the hang of things in Truedat.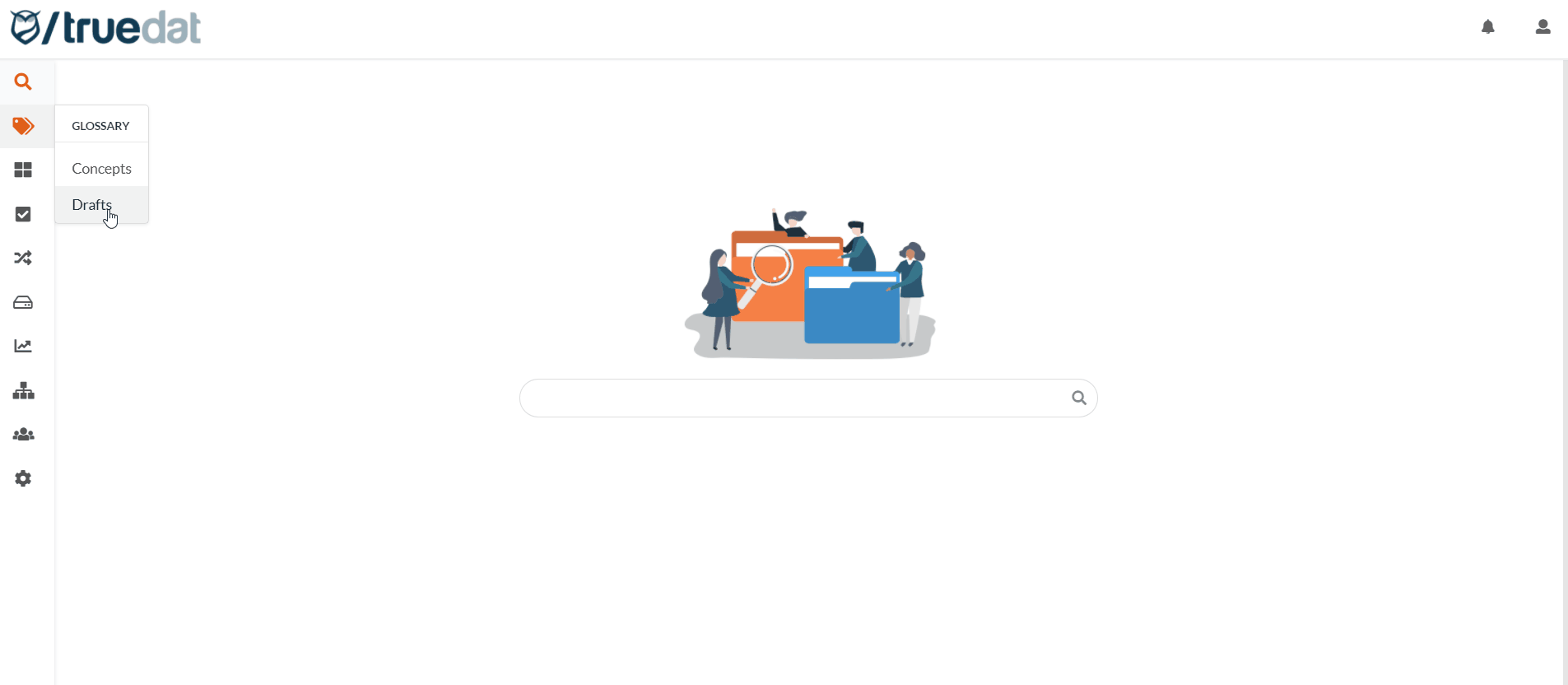 Create a concept with introducing all the fields
You will not be able to publish a concept until you have completed all mandatory fields. Learn more about
business concepts
in the user guide.
Let's create your first Domain as a root domain.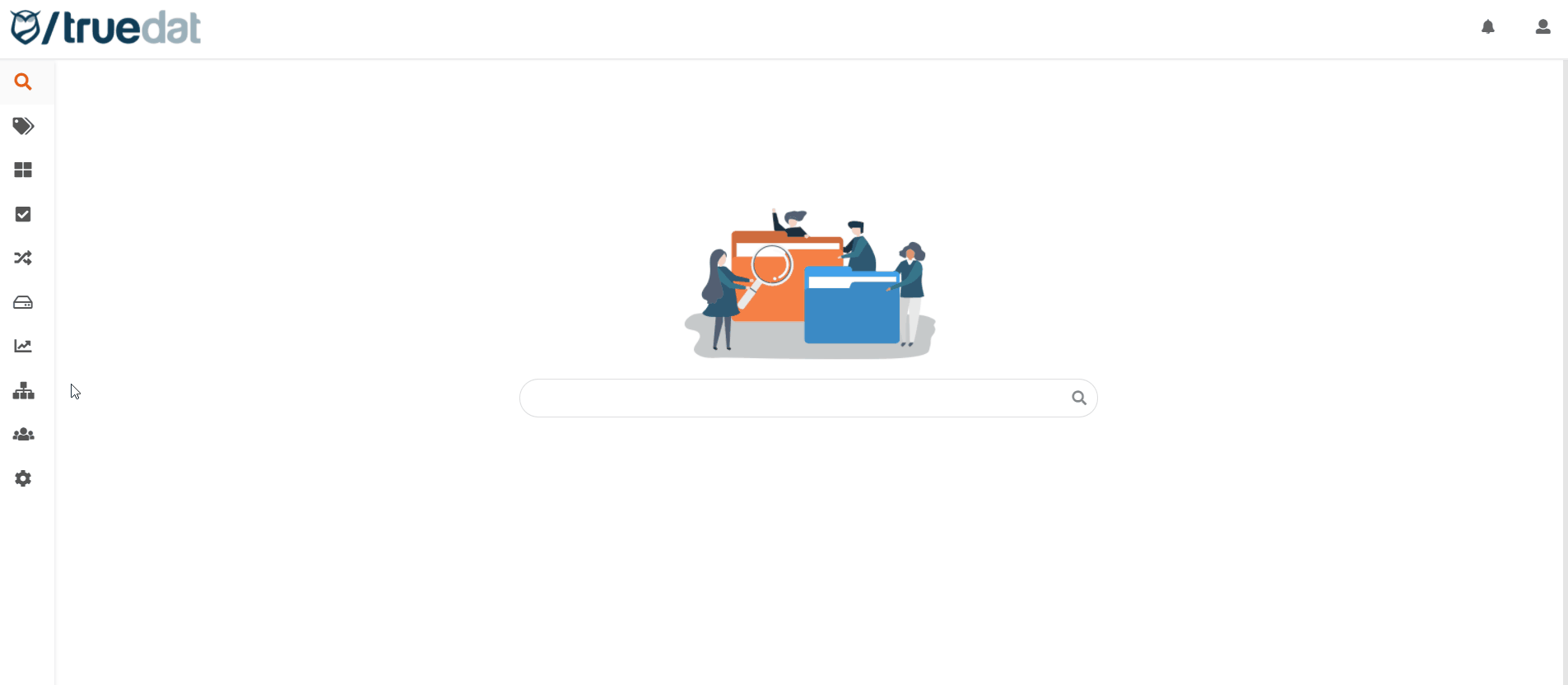 ​
Systems
in Truedat are where all metadata imported automatically through the use of connectors are allocated and organized. As an administrator you can easily create a system in the Data Catalog screen.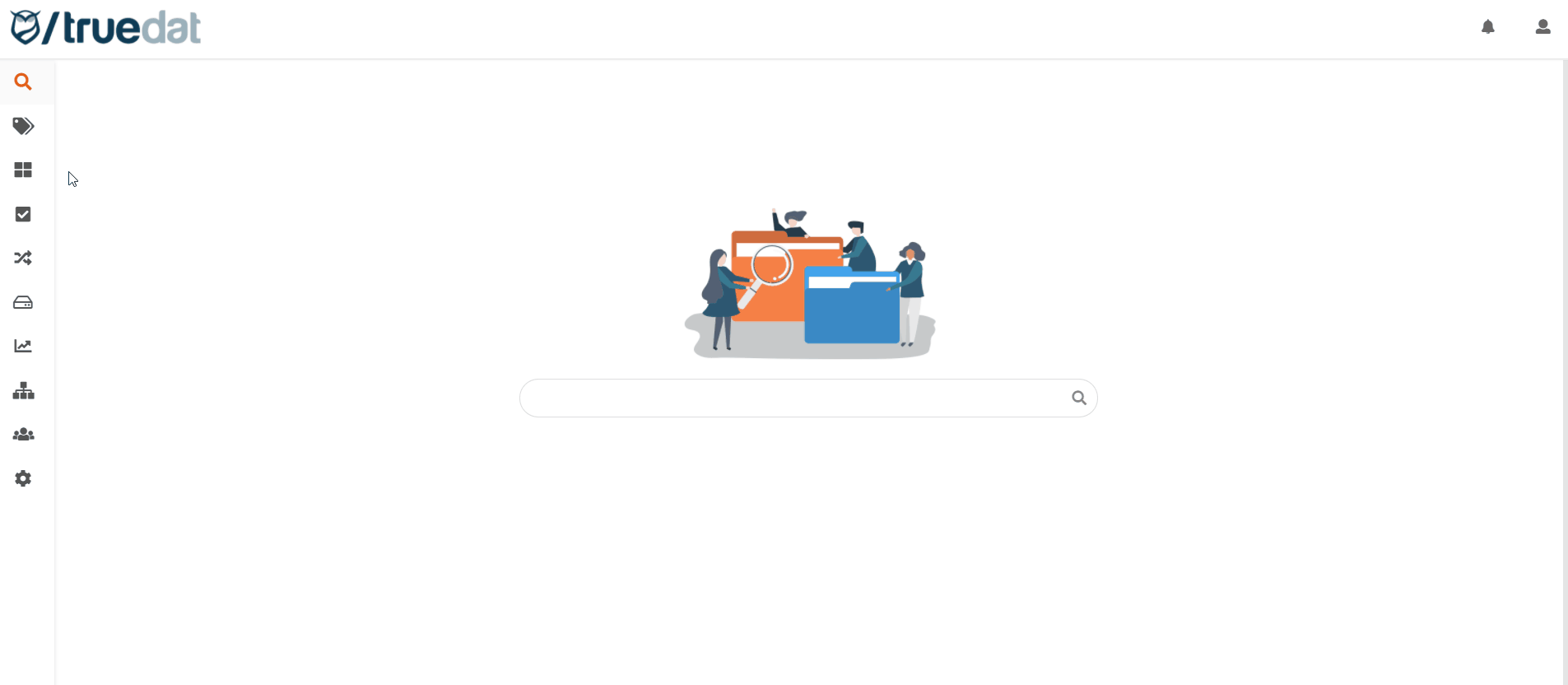 In Truedat you will be able to use different connectors depending on your installation. In order to know which connectors are available for you, create a new
source
and you will see the connectors installed in your application. Once you select your type of source you will need to input the required information for the selected source.
For this example we will be creating a new source to import metadata from AWS Glue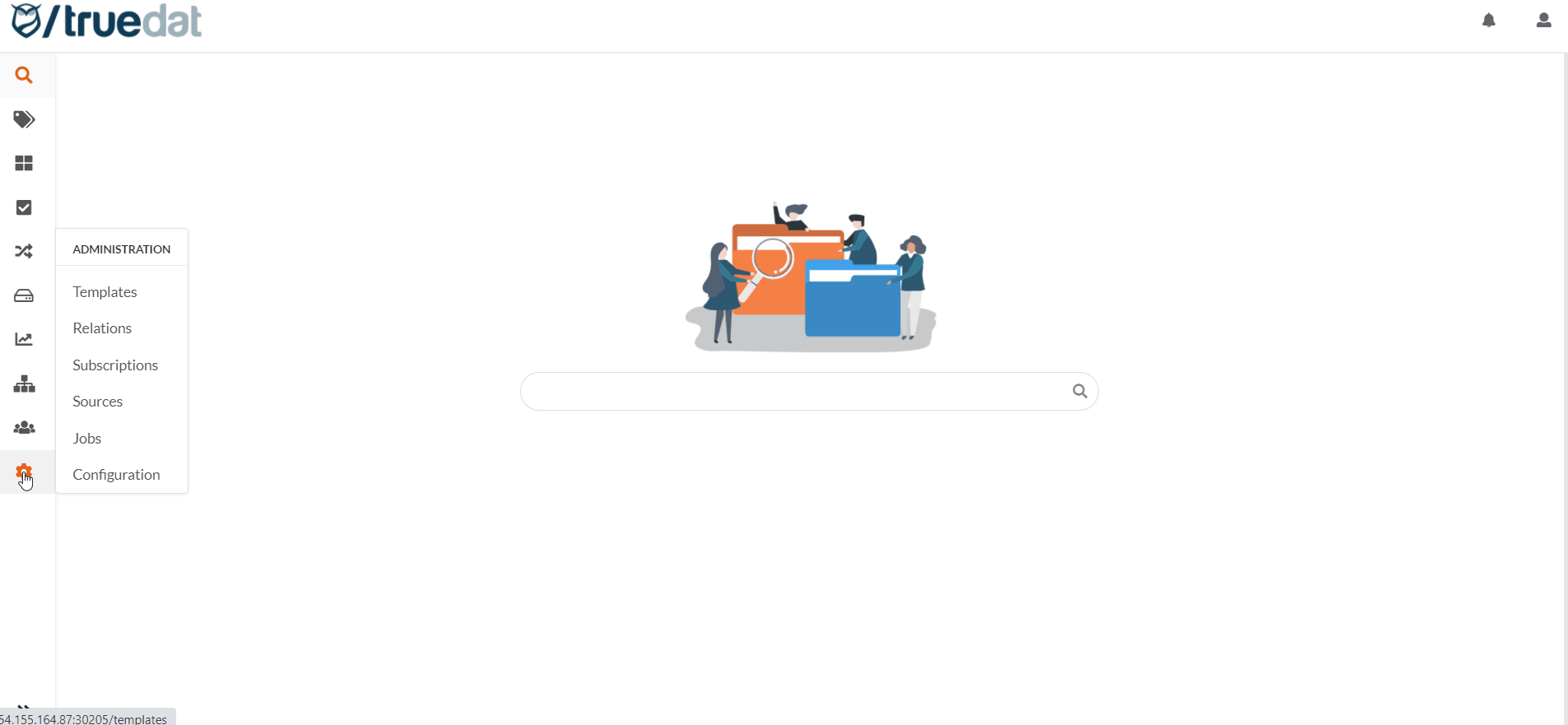 Once you have created your source, running it is a simple task. Just go to your source details, click run, select Catalog, click create and you will be redirected to the Job monitor page.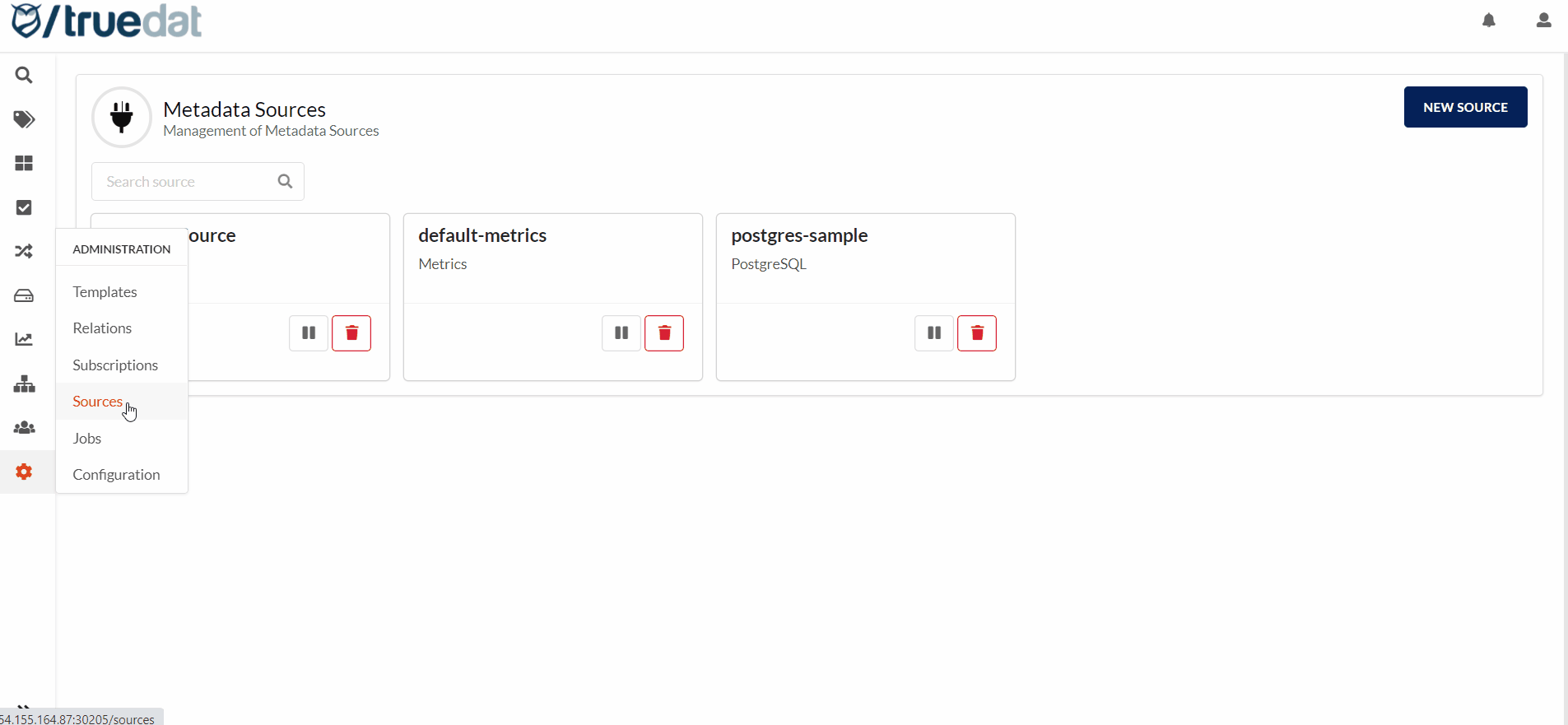 This job may take a couple of minutes depending on the amount of data to be imported.
Once the job has finished you will be able to navigate through your metada or search any data structure through the data catalog.